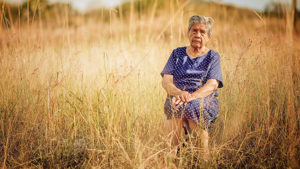 For National Minority Mental Health Month, a USC professor shares her insights on depression among older Latino adults.
María Aranda, an associate professor holding joint appointments with the USC Suzanne Dworak-Peck School of Social Work and the USC Leonard Davis School of Gerontology, has spent her career studying mental health issues within older, underserved populations.
Here she discusses the impact of depression among older adults, disparities around depression rates and access to care in the Latino population, and treatments that are making a difference.
USC Suzanne Dworak-Peck School of Social Work: How do rates of depression vary with age?
María Aranda: There are 20 million people in the United States who suffer from depression. Among the 65+ population, 10 percent are suffering from depression at any given time. Unfortunately, we know that only one out of 10 older adults over the age of 65 who have depression actually receive quality mental health care.
However, it's actually a myth that older adults experience higher rates of depression than other groups. In fact, younger to middle-aged people experience major or severe depression at higher rates. What does occur in older adults is a higher rate of depressive symptomatology. If symptoms meet a certain threshold, although it may not be considered clinical depression, they can still cause significant functional problems for the patient.