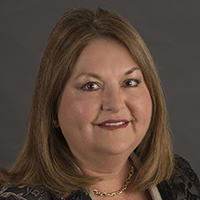 María Aranda, associate professor at the USC Suzanne Dworak-Peck School of Social Work and executive director of the USC Edward R. Roybal Institute on Aging, was appointed as a member of the National Academies of Sciences, Engineering, and Medicine (NASEM) Committee on Functional Assessment for Adults with Disabilities.
The U.S. Social Security Administration requested that the NASEM conduct a study to (1) provide an overview of the functional abilities an adult needs to meet the physical and mental demands of work; (2) discuss the relationship between the identified functional abilities and the occupational data gathered by the Bureau of Labor Statistics in its new Occupational Information System, including discussion of ways to link functioning to the requirements of occupations; and (3) provide findings and conclusions regarding the collection of information about functional abilities relevant to work activity.
Aranda has served on four consensus committees of the NASEM.
Her research focuses on psychological interventions for adults with health, cognitive, and psychiatric disorders, and she known for developing the first Spanish-language support group for families affected by Alzheimer's disease.