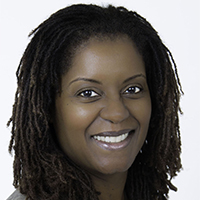 Former model and restaurateur B. Smith is a likely representation of life with Alzheimer's disease. Beyond the gasps over Smith's home life — she lives with her husband and his live-in girlfriend — her situation points to real-world challenges faced by black families caring for loved ones who have this life-altering condition.
Alzheimer's is a public health crisis for which Congress has thankfully put aside its differences long enough to pass the Building Our Largest Dementia Infrastructure for Alzheimer's (BOLD) Act. Now the question is whether the money and resources directed toward African-Americans, a group disproportionately affected by Alzheimer's, is bold enough.
The act authorizes $100 million over five years and directs the Centers for Disease Control and Prevention to create a public health infrastructure to combat Alzheimer's disease. This funding will go a long way to increase early detection and diagnosis, reduce risk, prevent avoidable hospitalizations, assist caregivers, and support care planning for people living with the disease.