By Eric Lindberg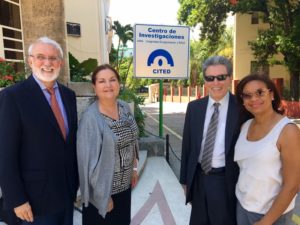 A plummeting birthrate and scarcity of resources have left Cuba facing a demographic dilemma.
Within a few decades, experts predict that more than 40 percent of the Cuban population will be older than 60, according to a New York Times story, which noted that young couples are increasingly reluctant to have children given the average monthly salary of $20. The resultant strain on Cuba's health care system, not to mention the growing burden on families and communities, is daunting.
But thanks to a slight thawing of the icy relationship between the United States and Cuba under the Obama administration, researchers from the USC Suzanne Dworak-Peck School of Social Work might be able to share some solutions.
"They are very receptive to our work," said Maria Aranda, an associate professor who holds a joint appointment with the USC Leonard Davis School of Gerontology. "They understand the demographic shift and their need for programs that leverage the health care and social sectors. Because we have experience working with Spanish-speaking communities and families, we have the needed expertise to be able to mount these programs in Cuba."