Space, Time and Place: Effects on the Older Latino Population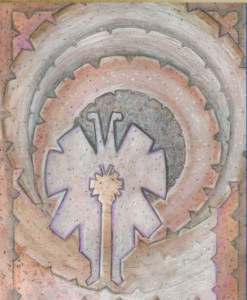 macro political factors, social determinants, and built environment associations with health and elder lifestyles
September 20–22, 2017
USC Tower at South Park Center
30th Floor
1150 South Olive Street
Los Angeles, CA 90015
Registration is now closed because the event is at full capacity.
September 21, 2017 | Starting at 8:30 AM (PST)
September 22, 2017 | Starting at 8:00 AM (PST)

Watch Instructions

Go to facebook.com/uscroybal at the scheduled time on Sept. 21 or 22
Hit the play button on the live video post (adjust the volume using the speaker icon)
Post questions in the comment section during the broadcast
The 2017 International Conference on Aging in the Americas (ICAA) is hosted by the USC Edward R. Roybal Institute on Aging and led by its Executive Director William Vega. It is the premier conference on Latino health and aging social research.
The 2017 ICAA is part of the Conference Series on Aging in the Americas (CAA). The general purpose of this conference series is to gather a broad array of researchers to:
disseminate knowledge the evidence of area (place) effects on health and mental health, general functioning, disability, and mortality of Latino elders;
examine variation in area-level effects on Latino elders' health, mental health, and functioning in the context of other major social (structural) determinants and potential confounders such as income, education, occupation, health care access, housing, employment, public safety, social engagement, food security, community-based resources, and household composition and social support;
Foster high-quality scholarship including transnational research on "place" including local and regional effects on health and functioning of Latinos elders; and
Increase the ability of emerging scholars to conduct social research in aging that has relevance for health policy and program development and implementation.
The USC Roybal Institute also proudly hosted the 2012 ICAA.
View Leadership, Speaker, Discussant and Judge Bios
Hotel Information
Luxe City Center Hotel
1020 S. Figueroa Street, Los Angeles, CA 90015
To reserve your room online at the discounted conference rate, please click here.
You can also reserve your room by calling (877) 330-1260. Ask for the rate for the "USC Aging in the Americas conference."
Child Care
USC has partnered with Bright Horizons to facilitate attendees in their arrangements of care for infants through Pre-K children. Please notify May Ross (mayross@usc.edu) if you expect to utilize this service by September 1, 2017.
Poster Abstract Submission is now CLOSED.
Emerging scholars (students, postdocs or assistant professors) conducting research—regardless of topic or methods—focused on Latino aging in the U.S. or Latin America were invited to submit abstracts to be considered for a juried poster session during the conference. Poster submissions are being reviewed and rated by board members of the Aging in the Americas Conference Series. A select number of posters will be chosen for oral presentations.
Emerging Scholar Travel Support
A limited number of travel support awards will be available to emerging scholars presenting poster abstracts. The USC Roybal Institute will send travel award applications directly to those with an accepted abstract.
Continuing Education Credits (CEUs)
CEUs will be available for LSWs, MFTs, PPCs and LCSWs (California license holders only) on Thursday, September 21 and Friday, September 22. If you are interested in attaining CEUs on either or both of those days, please bring your professional license number. Interested participants must attend all of the programming on each day to attain that day's allotted CEUs.
Last updated: September 18, 2017
Sponsors
The conference is funded by the National Institute on Aging. NIH Grantee: LBJ School of Public Affairs at The University of Texas at Austin. Gold Sponsors: USC Suzanne Dworak-Peck School of Social Work, USC Edward R. Roybal Institute on Aging. Bronze Sponsors: Los Angeles Foundation on Aging, AAPR California, L.A. Care Health Plan. Contributing Sponsors: Dignity Health – St. Mary Medical Center, The California Endowment, AARP Texas.