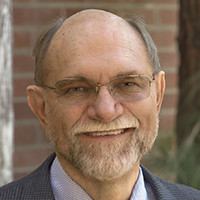 Research Professor of Social Work
Vern Bengtson is a research professor of social work at the USC Dworak-Peck School of Social Work and the USC Edward R. Roybal Institute on Aging. He also holds the title of AARP Professor of Gerontology, University Professor Emeritus. He has published 19 books and over 250 research papers in gerontology, theories of aging, sociology of aging, and family sociology.
Dr. Bengtson is past president of The Gerontological Society of America and has twice been granted MERIT awards for research from the National Institute on Aging. In his career at USC, he has been Principal Investigator of research and training grants that totaled $26 million. Most of these were from the National Institutes of Health (NIH). Early in his career, he started the Longitudinal Study of Generations, a multi-disciplinary investigation of families, aging, and social change, which has received continuous NIH funding over eight waves of data collection from families that the study has followed since 1971.
For his research and professional contributions Dr. Bengtson has received a number of honors and awards, including the Distinguished Scholar Award from the American Sociological Association's Section on Aging and the Life Course (1995); the Robert W. Kleemeier Award from The Gerontological Society of America (1996); the Ernest W. Burgess Distinguished Career Award from the National Council on Family Relations (1998); and the Reuben Hill Award from the National Council of Family Relations (1980 and 1986). In addition he has received three major awards for teaching from the College of Letters, Arts and Sciences, as well as a national honor, the Distinguished Mentor Award from The Gerontological Society of America. Teaching has provided him with his most gratifying experiences throughout his long academic career.